Winter Events 2018
We have several events happening this Winter. Check out the "Events" tab for more details!
Catalyst Week 2018
It's Time to Step In and Pour Out His Love!
Over 1000 volunteers are needed for this dynamic community outreach.
JLK T-Shirts
We ask all volunteers to wear a red JLK shirt.
These help us unify and identify and they are a great witnessing tool!
Ways to Serve with Jesus Loves Kzoo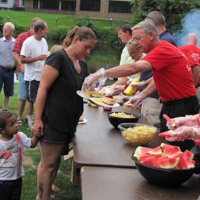 Participation is available as an individual, ministry or as a church in our July Catalyst Week events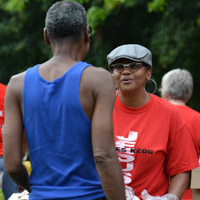 Encourage, connect to resources and disciple those we meet on the street who desire follow-up.
Year-Round Volunteer Application
There are all kinds of behind-the-scenes ways to serve.
Fill out a volunteer application so we can plug you in!
Internship Job Description
Do you have a passion for urban ministry and city-wide revival?
Consider an internship with us! Taking applications now through April 20, 2017
Like us on Facebook for all the latest JLK opportunities!